So, you want to learn how to make wonderful, shiny things? I LOVE making wonderful, shiny things and I can teach you the foundation skills that I use everyday in making everything from earrings to engagement rings. There is a lot in between, but there are core concepts that every metalsmith must know to build a solid foundation on which to build and grow.


This ancient craft is a long journey, requiring dedication, patience, and practice. And just like any other journey you would not embark without being prepared. This series is just what you need to begin understanding the technical concepts and skills it takes to fabricate jewelry.


Our community teaching studio has been serving the Atlanta community
and beyond since 2004! Thanks for checking out our online school!
UPDATE: After 16 years, we have closed our community teaching and working studio. Our path forward
includes opening our first working studio retail location: Modern Metalsmith in Maine!
We have migrated our much-loved in person teaching content to The Smithery and are actively involved
in managing the Teachable content and being available for students while getting back to
the bench making wonderful, shiny things!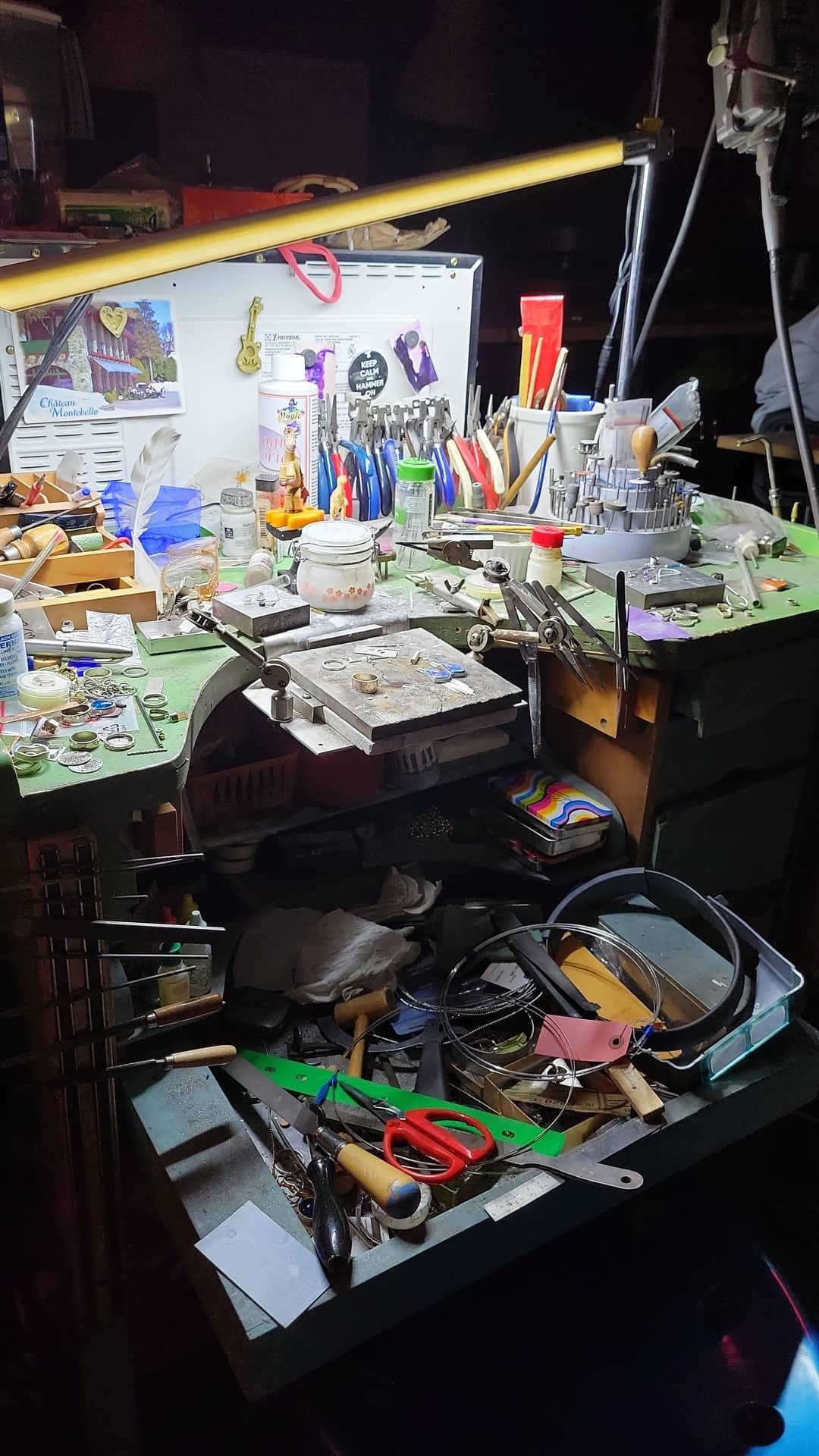 PRACTICE AN ANCIENT 
CRAFT IN MODERN TIMES


Modern metalsmiths follow in the footprints of those
craftsmen who have come before over thousands of years.
While advances and technology are utilized in modern trade
shops and studios, much of what we do and how we do it
remains unchanged.
Classes | Workshops | Lessons
Check out our other classes, project based workshops, and private lesson time options.
Check your inbox to confirm your subscription