Learn To Make Your Own
Jump Rings + Pick Solder
Don't buy jump rings, link components, or chain. Learn how to make your own. On days you don't know what to make, make these components for future use. Links and connectors of all sizes are used regularly in jewelry fabrication and a great thing to readily have in stock.
Pick soldering is the jam and in this lesson you'll learn how! Oh, and these great earrings will be our lesson demo!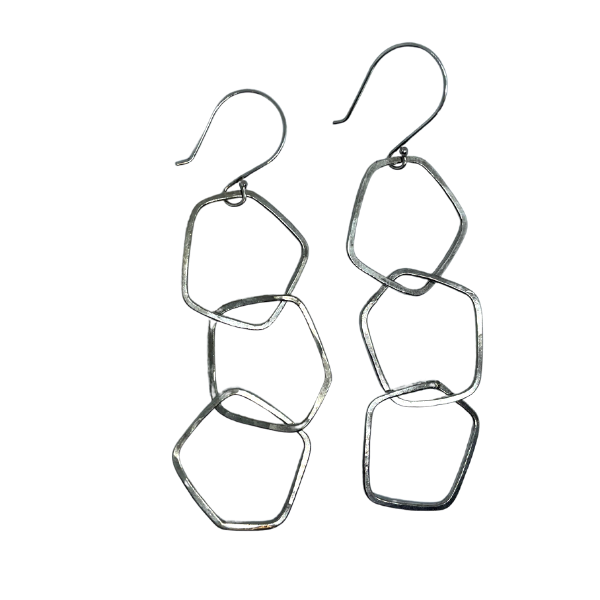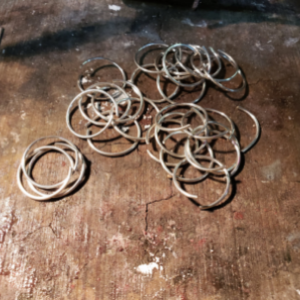 Sterling Silver Chain Links
Learn how to make links for chains,
components, and connectors.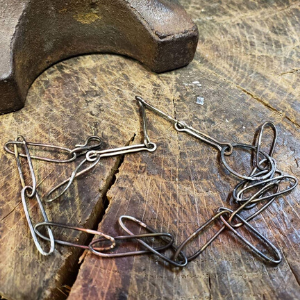 Pick soldering is a valuable skill to have in your
arsenal. I'll introduce you to it soldering links.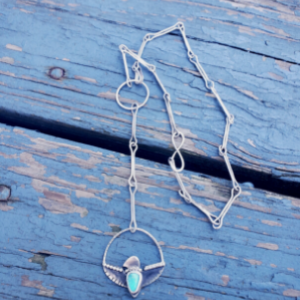 Finished Chain
This chain can be worn as a lariat
or connected to the pendant.
Example Curriculum
Available in days

days after you enroll

The Lovely Link
WORKSHOPS + CLASSES
Check out our other classes + workshops. If you're new to the craft I suggest you take the core
foundation classes and take them in order before you progress.


Lessons and skills build off previous skills and concepts taught. Plus, you can be
guaranteed to get a rock solid foundation in these core skills.


If you have some experience you may find value in hearing information presented in a different way. Or grow
your practical understanding bench the bench with our technical deep dive into most topics.


The Smithery can prepare custom lesson packages for students who would like some guided
project time or help with a specific project, skill, or technique.
Check your inbox to confirm your subscription